---
When I think of Vietnamese food, it's fresh herbs that spring to mind. The coriander (cilantro) in this dish is essential, but ideally you should get all three herbs – they're well worth it. Life is full of choices, and so is this recipe. For instance, you can add steamed broccoli or pak choi (bok choi), or have it with noodles instead of rice.
Ingredients
300 g (10 1/2 oz/1 1/2 cups) jasmine rice

100 g (3 1/2 oz/ 2/3 cup) peanuts, preferably unsalted

1 tablespoon sugar

3/4 teaspoon salt
LEMONGRASS TOFU
400 g (14 oz) firm tofu

3 lemongrass stalks

2 garlic cloves, finely chopped

1 red chilli, seeded and finely chopped

3 tablespoons Japanese soy sauce

juice of 1/2 lime

1 tablespoon sugar

2 tablespoons water

1 tablespoon sesame oil

rapeseed (canola) oil, for frying
SALAD
fresh herbs, preferably coriander (cilantro), mint and Thai basil leaves

1 large carrot, peeled and grated

80 g (3 oz) tender salad leaves

lime wedges, to serve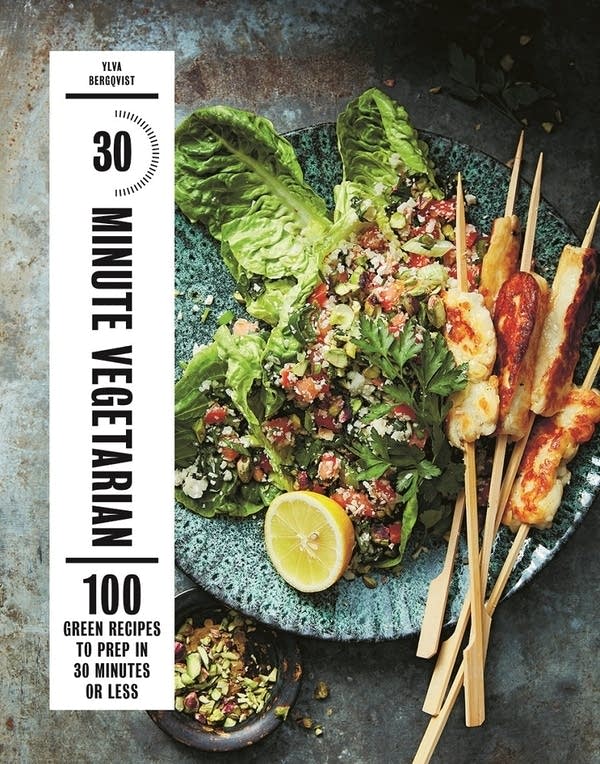 Directions
1. Cut the tofu into 5 mm (1/4 in) thin slices and put in a bowl.
2. Remove the outer leaves and slice the lemongrass lengthways. Hit the stalks with the handle of a knife and then chop them finely. Mix the garlic and chilli with the soy sauce to form a marinade and pour over the tofu.
3. Cook the rice without salt, following the instructions on the pack.
4. Rinse the peanuts if you are using salted nuts. Finely chop them and mix with the sugar and salt.
5. Pluck the herb leaves from the plants and mix them with the carrot and salad mixture.
6. Fry the tofu in rapeseed oil in a frying pan (skillet). Take out the pieces and plate them. Pour any remaining marinade into the pan. Add the lime juice, sugar, water and sesame oil.
7. Mix the peanut sprinkles with the rice.
8. Top the rice with the tofu, the sauce from the pan and the salad. Serve with lime wedges.
---
Recipe excerpted with permission from 30 Minute Vegetarian by Ylva Bergqvist, published by Hardie Grant Books June 2019.