---
I describe chimichurri sauce as "parsley pesto" to people who have never had it before. I prefer using curly parsley over flat-leaf for its fresh grassy-green flavor. Flat leaf tastes a little like cilantro to me and is less versatile.
Ingredients
For the Potatoes
2 pounds red or other small potatoes, cleaned and cut in halves or quarters or left whole, depending on size

Extra-virgin olive oil

Kosher salt
For the Chimichurri Sauce
4 cups lightly packed chopped fresh curly parsley (about 1 nice bunch)

4 cloves garlic

1 teaspoon fine sea salt

1/2 teaspoon freshly ground black pepper

1/2 teaspoon red pepper flakes

2 tablespoons minced shallot or onion

3/4 cup extra-virgin olive oil

3 tablespoons sherry wine vinegar or red wine vinegar

1 tablespoon fresh lemon juice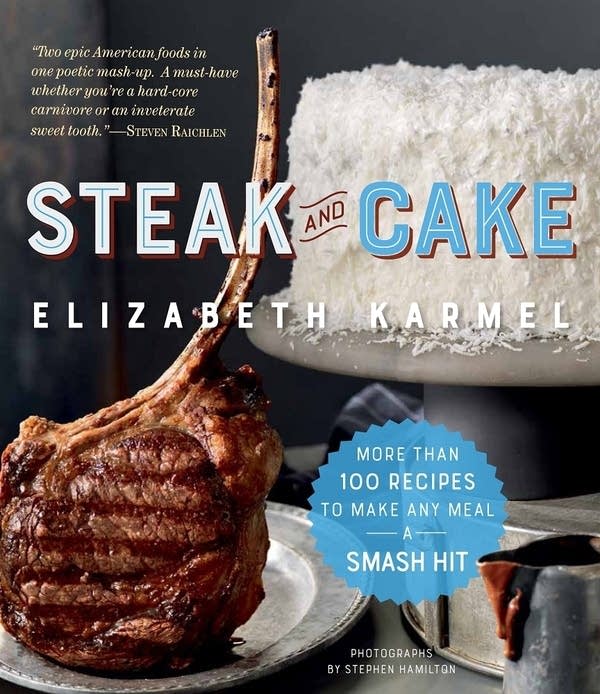 Directions
1. Position a rack in the center of the oven and preheat the oven to 350°F.
2. Toss the potatoes in just enough olive oil to coat all sides. Sprinkle them with salt and toss to evenly season them.
3. Place the potatoes one by one on a rack set into a sheet pan. Place the pan in the oven and roast until the potatoes look dry and "puffy" and a fork or paring knife can be inserted easily, 30 to 40 minutes, depending on size. You will not need to turn the potatoes as they roast; they should be crispy on the outside and soft and tender on the inside when done.
4. While the potatoes roast, make the chimichurri sauce: Place all the sauce ingredients in a blender and pulse until well chopped and combined. It will have a beautiful green color and will look like parsley pesto.
5. If serving the potatoes with steak, set aside 1/4 cup of sauce to spoon on the steak. Toss the potatoes with the remaining sauce (or all of it) while they are still warm so that they will absorb all the flavors.
6. Serve the potatoes warm, room temperature, or even cold. They are good served at all three temperatures. Just be sure to toss them again before serving.
---
Excerpted from Steak and Cake by Elizabeth Karmel (Workman). Copyright © 2019. Photographs by Stephen Hamilton.