---
Photo: Chocolate Coconut Cake variation of Versatile Coconut Cake recipe.
My wedding cake was a coconut cake, so this flavor makes me sentimental. This recipe is an adaptation of my stepmother's cake, which I've always loved and find ridiculously easy to make. No beaters needed here. For the simplest version, sprinkle shredded coconut over the greased baking pan before baking for a little crunch on the exterior of the cake, and dust with confectioners' sugar when cool. Or try the decadent chocolate variation, pictured above. Put the kettle on, and promise me that one day you'll have a slice while it's still warm, or better yet, pan-fried in butter.
Ingredients
1 cup (130g) all-purpose flour

1 teaspoon baking powder

1/4 teaspoon salt

1 cup (70g) fine dried shredded unsweetened coconut

3/4 cup (150g) granulated sugar

2 eggs, at room temperature

2/3 cup (160ml) well-stirred unsweetened coconut milk

8 tablespoons (1 stick/115g) unsalted butter, melted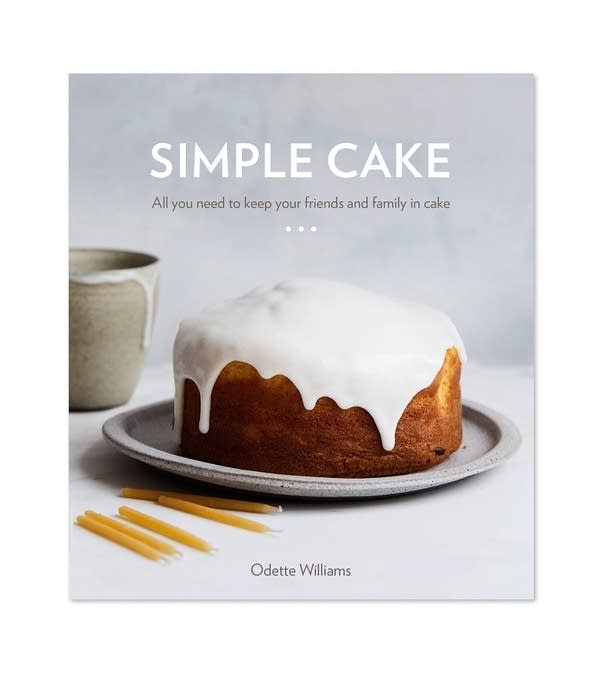 Directions
Preheat the oven to 350°F. Grease an 8 by 2-inch round pan with butter, line the bottom and sides of the pan with parchment paper, and grease the paper. Alternatively, grease the pan and dust with coconut, shaking off any excess.
Place a large sifter or a sieve in a large mixing bowl. Add the flour, baking powder, and salt and sift.
Add the coconut and sugar to the flour mixture and whisk to combine.
In a small bowl, whisk together the eggs and coconut milk.
Gradually add the wet ingredients to the dry ingredients and stir until combined.
Finally, add the melted butter and stir until smooth.
Pour the batter into the prepared pan and smooth the top. Bake in the center of the oven for 30 to 35 minutes or until a wooden skewer inserted in the center comes out clean, and the cake bounces back when lightly pressed.
Remove the cake from the oven and let it stand for 10 minutes. Run a butter knife around the cake to gently release. Peel off the parchment paper from the sides. Invert the cake, peel off the bottom piece of parchment paper, and cool on a wire rack.
VARIATIONS
Raspberry Coconut Cake: Gently fold in 1 1/2 cups (195g) of raspberries into the batter.
Coconut and Cardamom Cake: Add 1/4 to 1/2 teaspoon of ground cardamom to the flour mixture.
Chocolate Coconut Cake: Substitute 1/4 cup (20g) of unsweetened Dutch-processed cocoa powder for 1/4 cup (30g) of the flour. Whisk and sift the cocoa into the flour mixture.
---
Reprinted with permission from Simple Cake by Odette Williams, copyright © 2019. Photographs by Nicole Franzen. Published by Ten Speed Press, a division of Penguin Random House, Inc.