---
A few years ago, my family and I went on a National Geographic Lindblad Expedition to Alaska. As we cruised along the coast, we were treated to fresh fish every night. While the scenery we took in during the day was pretty magical, it was the fish that I still dream about, especially the salmon. Every year I wait patiently for Copper River salmon season, because this type of salmon is by far the best fish I've ever had. The flesh is the most beautiful red, and it's oh-so-tender, juicy, and flavorful. It's perfect for making these skewers, which get seasoned simply and grilled, letting the fish's natural flavor shine. That said, Copper River salmon has a short season and these skewers will be incredibly tasty with any high-quality salmon you can find. You'll need eight wooden or metal skewers for this recipe (soak wooden skewers in water to cover for about 30 minutes before using).
Ingredients
2 pounds (910 g) salmon, or another fresh fish of your choice

4 lemons

3 tablespoons olive oil

Kosher salt and freshly cracked black pepper

Basil Vinaigrette (recipe follows)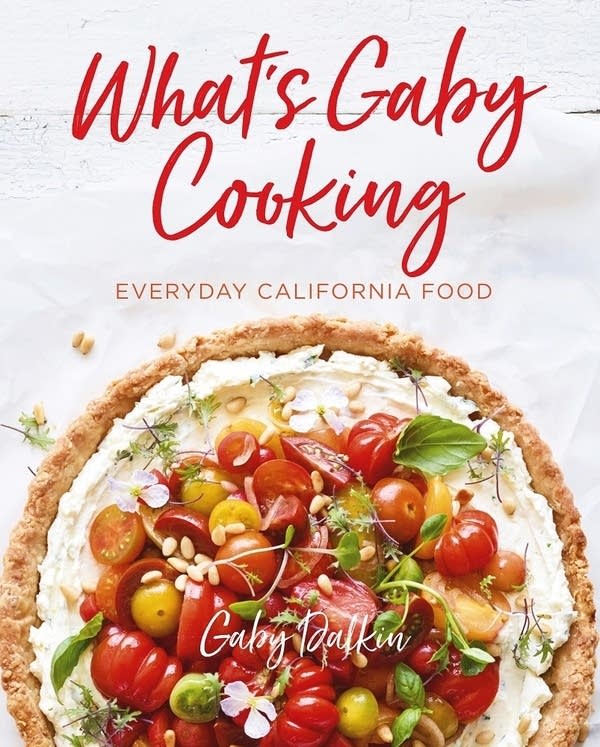 Directions
Preheat an outdoor grill or grill pan to medium-high heat.
Cut the salmon into 1-inch (2.5-cm) cubes and cut 3 of the lemons into very thin slices using a sharp knife or a mandoline.
Alternate threading the salmon and lemon slices on the skewers, using 5 to 6 pieces of salmon per 2 skewers. Drizzle the skewers with oil and season with salt and pepper. Squeeze the juice from half of the remaining lemon on top. Using tongs, carefully transfer the salmon skewers to the grill and grill for about 3 minutes on each side, until the salmon is almost fully cooked through. Remove the salmon skewers from the grill and let rest for about 5 minutes to allow the salmon to finish cooking.
Serve the salmon skewers with the basil vinaigrette and wedges from the remaining lemon half.
Basil Vinaigrette
Makes 1 cup (240 ml) | Total Time: 3 minutes
This dressing is my pride and joy, and I probably eat about a gallon of it a week—no joke. It's fresh and bright and works with just about everything: on a salad, tossed with pasta or grains, drizzled on fish or shrimp (it's particularly yummy with salmon), and slathered on a piece of avocado toast.
Ingredients
1 shallot, roughly chopped

2 cups (80 g) tightly packed fresh basil leaves

1 clove garlic, peeled

1/2 teaspoon red pepper flakes

1/2 cup (120 ml) olive oil

2 tablespoons red wine vinegar

1 teaspoon kosher salt, or to taste

Freshly cracked black pepper
Directions
In a high-powered blender, combine the shallot, basil, garlic, red pepper flakes, oil, vinegar, and salt and blend for 1 to 2 minutes, until very smooth. Add the salt and season with pepper. The dressing will keep in an airtight container in the fridge for up to 3 days.
---