---
Remy, the preternaturally talented young rat-chef in Ratatouille, is propelled to the title of "the finest chef in France" thanks to this vegetable dish he serves to a food critic. The French will be quick to correct you if you were to call Remy's signature dish ratatouille, and that's because the dish in the movie is actually an interpretation concocted by none other than the esteemed chef Thomas Keller, who served as the movie's food consultant. Attractive and delicious, it's sure to soften even the most cold-hearted antagonist into cracking a smile and greedily chowing down. [Ed. Note: learn more about Andrew Rea's obsession with recreating famous food from movies and television here.]
Ingredients
6 large Roma tomatoes

2 red bell peppers

1/2 cup vegetable stock

1/2 cup water

2 tablespoons fresh rosemary

1 teaspoon thyme leaves

1 garlic clove

1/2 small onion

3 tablespoons olive oil

Kosher salt and freshly ground black pepper

2 medium green squash

2 medium yellow squash

2 medium Japanese eggplants

Coarsely chopped parsley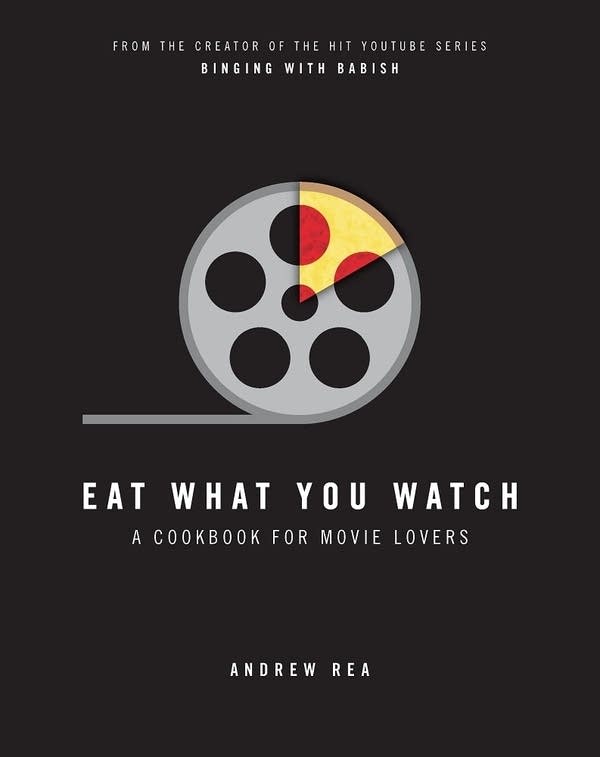 Directions
Bring a medium saucepan of water to a boil. Prepare an ice bath. Cut a small X into the bottom of 4 of the tomatoes. Blanch the tomatoes for 45 seconds. Using a slotted spoon, transfer the tomatoes to the ice bath and let cool completely, then drain. Using a paring knife, peel and discard the tomato skins and set the tomatoes aside.
Turn a stovetop gas burner to high and place the bell peppers on the grate over the flame. (Alternatively, place the peppers on a rimmed baking sheet and broil on high heat.) Blacken the pepper on all sides. Remove the peppers from the flame (or oven), place in a bowl and cover with plastic wrap. Let the peppers steam for 5 minutes, then peel them and discard the stems and seeds. Place the peppers in a high-powered blender or food processor, along with the remaining 2 tomatoes, stock, water, 1 tablespoon of the rosemary, the thyme, garlic, onion, 1 tablespoon of the oil and a pinch of salt. Blend at high speed until completely smooth.
Preheat the oven to 225°. Using a very sharp knife, cut the blanched tomatoes into 1/8-inch slices. Using a mandoline, slice all of the squash and the eggplants into 1/8-inch-thick rounds. Add a thin layer of the roasted pepper mixture to a shallow casserole and spread it across the bottom evenly. Starting with a slice of eggplant, followed by a slice of tomato, a slice of yellow squash and a slice of green squash, begin layering the sliced vegetables around the outer edge of the casserole like shingles, leaving about 1/4 inch of overlap between slices. Once the outer ring is complete, create another layer inside that one and continue until the casserole is filled with vegetables. Finely chop the remaining tablespoon of rosemary and sprinkle on top. Drizzle with 1 tablespoon of the oil and season with salt and pepper. Cut a piece of parchment paper the size of the casserole and place it on top of the vegetables. Roast for about 1 hour and 30 minutes; remove the parchment after about 1 hour and 10 minutes of cooking. The vegetables should be completely softened but still hold their shape.
Place a ring mold in the center of a large plate and fill it with vegetables stacked vertically. Place a layer of vegetables staggered horizontally over the top, then slowly remove the ring mold. Combine 1 tablespoon of the red pepper sauce from the bottom of the casserole with the remaining tablespoon of oil, then drizzle it in a circle around the outside of the vegetable stack. Garnish with the parsley and serve.
--
Inspired by Ratatouille (2007)
---