---
Banana bread was always a staple in my mom's kitchen when I was growing up. Over the years, I have riffed on her recipe in dozens of ways: adding chocolate chips,  nuts, or spices; swinging from quick bread to cake; icing or dusting it with confectioners' sugar. Then, about a year ago, I decided to play with the idea of a banana upside-down cake, topped with banana slices and salted caramel, which both soaks into the cake  and drips all around it when the pan is inverted. That little idea turned out to be a total keeper. Here it is.
Ingredients
Banana Topping
4 tablespoons (1/2 stick) unsalted butter
3/4 cup packed dark brown sugar
3/4 teaspoon kosher salt
2 firm-ripe bananas, peeled
Cake Batter
1/2 cup granulated sugar
1/2 cup packed brown sugar
6 tablespoons (3/4 stick) unsalted butter, cubed, at room temperature
2 large eggs
2 bananas, peeled and mashed
3/4 cup sour cream (preferably full-fat)
1 teaspoon pure vanilla extract
1 3/4 cups unbleached all-purpose flour
3/4 teaspoon baking soda
3/4 teaspoon baking powder
1 1/4 teaspoons ground cardamom
1/2 teaspoon kosher salt
Special equipment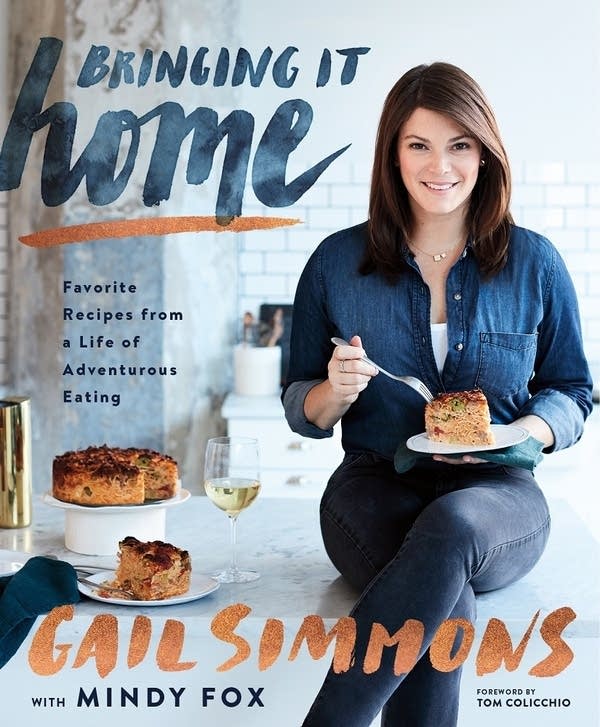 Directions
Heat the oven to 350ºF.
For the bananas: Melt the butter in a well-seasoned 10-inch cast iron skillet. Stir in the brown sugar and salt and cook over medium heat, stirring, until evenly combined, 1 to 2 minutes. Remove from the heat.
Cut the bananas in half crosswise, then the halves lengthwise in thirds. Arrange the slices, cut side down, on top of the caramel.
For the batter: In the bowl of an electric mixer fitted with the paddle attachment, combine the granulated sugar, brown sugar, and soft butter. Beat on high until light and fluffy, 3 to 5 minutes. Reduce the speed to medium and beat in the eggs, one at a time, then the mashed bananas, sour cream, and vanilla until combined, scraping down the sides of the bowl between additions as needed.
In a medium bowl, whisk together the flour, baking soda, baking powder, cardamom, and salt. Slowly mix the dry ingredients into the banana mixture until evenly distrib­uted. Pour the batter into the skillet. Smooth the top evenly.
Place the skillet on a rimmed baking sheet. Bake until lightly browned and a cake tester inserted into the middle of the cake comes out clean, 40 to 45 minutes. Remove from the oven and let cool completely. To invert the cake from the pan, run a butter knife around the edge of the cake, then place the skillet over very low heat to just warm the bottom, about 2 minutes. Remove the pan from the heat, then carefully invert the cake onto a large plate.
---