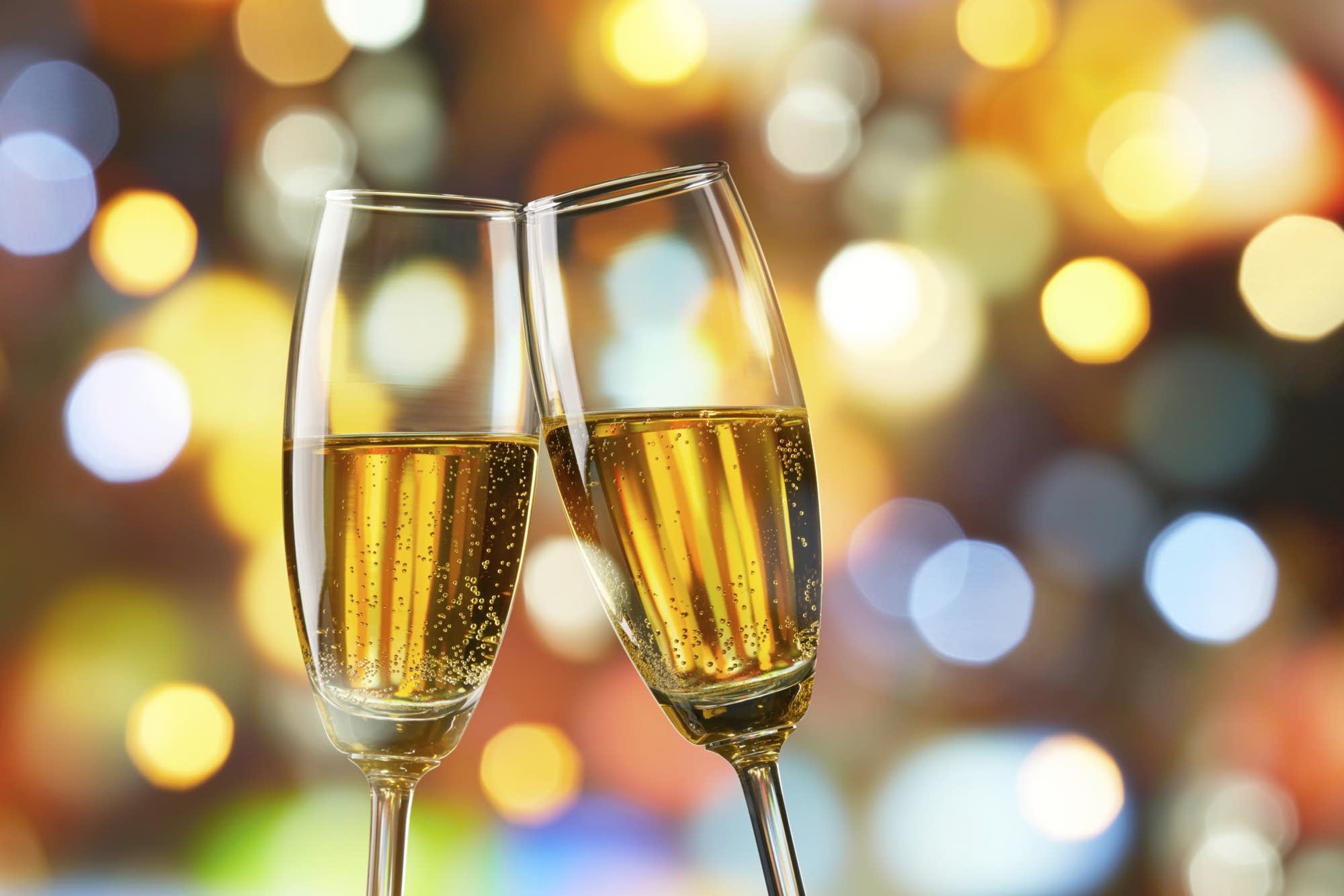 Photo: okea / iStock / Thinkstock
The ability to deliver a gracious, charming, perhaps witty, but always appropriate toast is real social insurance. Wine maverick Joshua Wesson of Best Cellars suggests a few for your repertoire. Don't insult your mother-in-law: Brush up on your toasting etiquette with Lynne's advice.
Toasts from around the world:
French: A votre sante
Italian: Alla salute
Japanese: Kampai
German: Prosit
Spanish: Salud
Chinese: Wen lie
Swedish: Skal
Russian: Na zdorovia
Hebrew: L'Chayim
Greek: Yasas
Irish: Slainte
Polish: Na Zdrowie
Hawaiian: Okole maluna
Dutch: Proost
Finnish: Kippis
Brazilian: Saude
General celebratory toasts:

Here's to great friends. They know you well ... and like you just the same.
May you always work like you don't need the money; love like you've never been hurt; and dance like there's nobody watching.
May you live all the days of your life.
May we have more and more friends, and need them less and less.
May the most you wish for be the least you get.
The Lord gives us our relatives. Thank God we can choose our friends.
May the best day of your past be the worst day of your future.
Anniversary toasts:
Here's to the wings of love,
May they never molt a feather,
Till your shoes and mine,
Are under the bed together.
May we kiss whom we please, and please whom we kiss. But love only those whose lips we would miss.
Give me a kiss, and to that kiss add a score. Then to that kiss add a hundred or so more. A thousand to that hundred, and when that is done, let's kiss afresh, as though we'd just begun.
To keep your marriage brimming, with love in your loving cup, whenever you're wrong, admit it, whenever you're right, shut up.
I have known many, liked a few, loved but one: Here's to you.
Here's to you, who halves my sorrows, and doubles my joys.
New Year's Eve toasts:
May we have more and more friends, and need them less and less.
May the most you wish for be the least you get.
As you slide down the banister of life, may the splinters never point the wrong way.
May good fortune precede you, love walk with you, and good friends follow you.
It's better to spend money like there's no tomorrow, than spend tonight like there's money.
General holiday toast:
Blessed is the season that engages the whole world in a conspiracy of love.