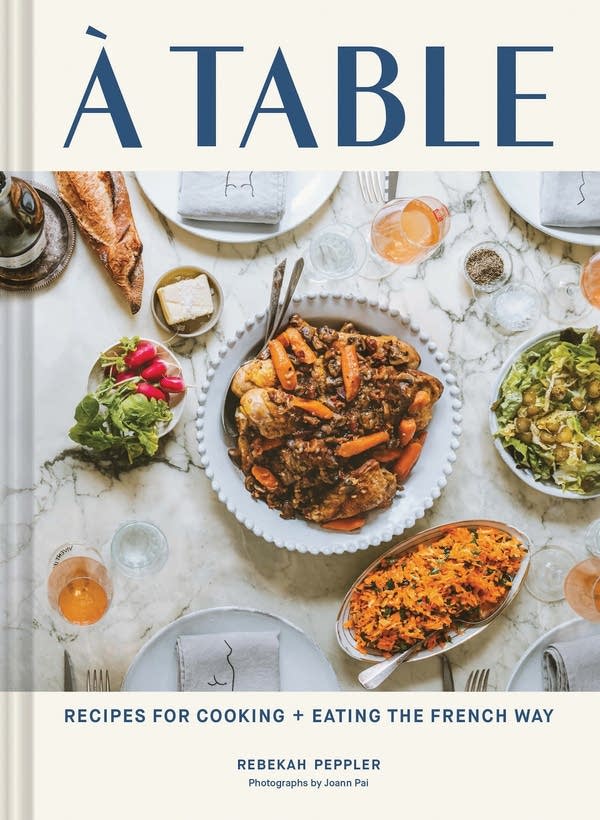 There are a lot of really excellent jams, marmalades, and preserves made in France, but a jar of gingham-capped Bonne Maman apricot preserves is the ultimate equalizer. You'll find them everywhere: the corner shop, hotel breakfast buffets, my ex-girlfriend's grandmother's kitchen. You'll also find them at most American grocery stores. Not just for toast, they can and should be used in sweet applications - see (My First) French (Girlfriend's) Apple Tart - as well as savory.
Serves 6
Ingredients:
Six 1-inch [2.5 cm] bone-in pork rib chops (about 12 ounces [340 g] each)

Fine sea salt

Freshly ground black pepper

4 tablespoons [60 ml] extra-virgin olive oil

6 tablespoons [120 g] apricot preserves

1/4 cup [60 ml] fresh orange juice

3 tablespoons red wine vinegar

Pinch of red pepper flakes

1 tablespoon Dijon mustard

3 large bunches kale, stemmed and thinly sliced

1 cup [140 g] pitted black olives, such as kalamata, torn

1/2 cup [70 g] golden raisins

2 tablespoons unsalted European butter, cut into small pieces
Preheat the oven to 450°F [230°C] and set a rack in the middle of the oven.
Pat the pork rib chops dry with paper towels and season with salt and pepper.
Heat a large cast-iron or heavy ovenproof skillet over medium-high heat for 2 minutes. When the skillet is hot, add 2 tablespoons of the oil. Add three of the pork chops and sear until browned on the first side, then flip and immediately transfer the skillet to the oven. Continue cooking until an instant-read thermometer inserted horizontally into the center of the meat registers 130°F [54°C], 3 to 5 minutes more, depending on the thickness of the chop. Carefully remove the skillet from the oven, transfer the pork chops to a cutting board, and use a pastry brush to brush the chops with 2 tablespoons of the preserves. Cover loosely with aluminum foil. Repeat with the remaining oil and pork chops and 2 tablespoons of the preserves.
While the pork chops rest, add the orange juice, vinegar, and red pepper flakes to the hot skillet over medium-high heat. Use a wooden spoon to scrape up any browned bits, then stir in the remaining 2 tablespoons of preserves and the mustard. Add the kale in batches to the skillet. Cook, using a pair of tongs to toss the greens often, until all the kale is wilted, 3 to 4 minutes. Add the olives, raisins, and butter and toss. Season and transfer to a serving platter.
Use a sharp knife to cut away the bones from the pork chops; cut into ¼-inch [6 mm] slices. Arrange on top of the greensand serve.
Reprinted from À Table by Rebekah Peppler with permission by Chronicle Books, 2021.