---
The Contessa's Rice Salad | Insalata di Riso della Contessa
When Contessa Rosetta Clara Cavalli d'Olivola started making rice salad for her family, they didn't understand why. When she was born, the only rice in her mother's kitchen was for risotto, and in Piemonte at the time the cuisine focused on meat and dairy—not fresh vegetables (in fact, fresh vegetables were only eaten by the lower classes). But Rosetta Clara persisted, tossing in whatever fresh vegetables were in season and dicing them fine enough to be the same size as the cooked granules of rice. Quickly her family came around to the idea, then friends began requesting the dish on hot summer afternoons.
[Ed. note: Rolando Beramendi talks more about rice salads, Carnaroli rice and The Contessa in this interview with contributor Russ Parsons.]
Ingredients
2 cups (450 g) Carnaroli Rice

1 cup (200 g) zucchini, very finely diced

1 cup (250 g) tomatoes, very finely diced

1/2 cup (100 g) black olives, very finely diced

1/2 cup (100 g) green olives, very finely diced

1 cup (140 g) celery, very finely diced

1 cup (200 g) yellow bell peppers, very finely diced

1 cup (150 g) carrots, very finely diced

1 cup (140 g) Parmigiano-Reggiano cheese, very finely diced

Juice of 1 lemon

2 tablespoons (30 g) mayonnaise (see Note)

2 tablespoons (30 g) Dijon mustard

3 tablespoons (45 ml | 41 g) robust extra-virgin olive oil

1 cup (200 g) tuna packed in olive oil

q.b. fine sea salt and crushed Tellicherry black peppercorns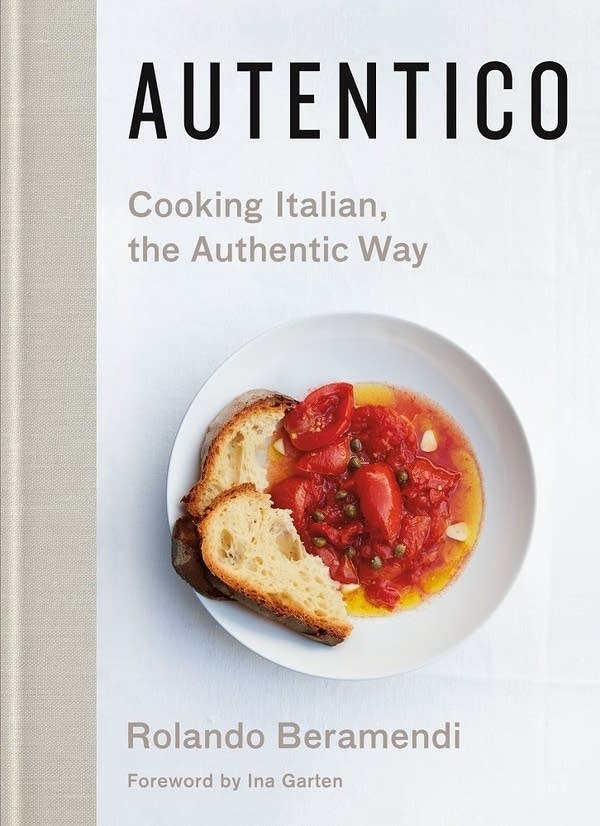 Directions
Put the rice in a medium pot and add enough water to cover by 2 inches. Season with salt. Bring to a boil, then reduce the heat to maintain a simmer and cook until the rice is al dente, 7 to 9 minutes. Drain the rice through a fine-mesh sieve and transfer to a large bowl. Set aside to cool completely.
Once the rice is cooled, add the zucchini, tomatoes, black and green olives, celery, bell peppers, carrots, and cheese, mixing just to combine.
In a small bowl, whisk together the mayonnaise, mustard, and olive oil. Pour over the rice-vegetable mixture and toss just to combine. Stir in the tuna and season with salt and black pepper.
Serve at room temperature.
To Drink:
We always drink a Capichera Bianco with rice salad. It is deliciously crisp and very fruity, as if it has tropical fruit aromas and flavors.
NOTE:
To make the mayonnaise, in a medium bowl, combine 1 egg yolk, 2 teaspoons fresh lemon juice, and 1/4 teaspoon Dijon mustard. Season with fine sea salt and whisk vigorously for 30 seconds. While whisking continuously, gradually add 3/4 cup (185 ml | 171 g) olive or canola oil in a slow, thin stream until thickened and light in color, 6 to 8 minutes. Makes about 1 cup.
---