---
This recipe began as an experiment and turned out great. It uses the bottom of the pumpkin as a natural crust. Then again, maybe it's not as new as I think:
 I have heard that European settlers made the first pumpkin pie from a whole pumpkin by scooping out the seeds and filling the inside with honey and milk and then baking it in hot ashes.
Ingredients
1 pumpkin bottom, cut from a medium to large pumpkin into a shallow (2-inch-deep) bowl

3 tablespoons sugar

2 cups pumpkin puree (see Boiled Large Pumpkin Puree)

1 cup cream

1/2 cup sugar

3 eggs

1/2 teaspoon kosher salt

Anywhere from 5–50 strands of Pumpkin Jerky, optional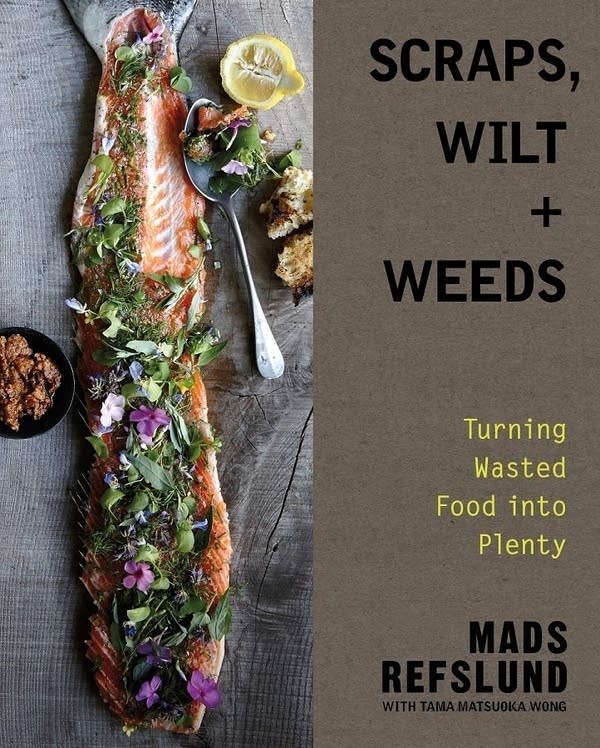 Directions
Preheat the oven to 350°F. Sprinkle the fleshy side of the pumpkin bowl liberally with the sugar. Place the bowl face down (skin side up) on a baking sheet and roast for 20 minutes. Flip it to skin side down and roast for another 10 minutes, until the top has caramelized and the shell is cooked. Sprinkle the pumpkin seeds inside the bowl.
In a large bowl, combine the pumpkin puree, cream, sugar, eggs, and salt. Pour the filling inside the pumpkin bowl.
Reduce the oven temperature to 325°F. Bake the pie for 1 hour or more, until the filling has set (a little jiggly but not wet). Cool on a rack. Top with the pumpkin jerky and serve.
---
This is an excerpt from Scraps, Wilt + Weeds by Mads Refslund & Tama Matsuoka Wong. Copyright © 2017 by Mads Refslund & Tama Matsuoka Wong. Reprinted by permission of Grand Central Publishing, New York, NY. All rights reserved. Photography copyright © 2017 by Gentl & Hyers.