---
The perfect fried egg sandwich means different things to different people. Find just the right one and you are guaranteed bliss for many mornings (or late nights!) to come. For me, a lot has to do with the layering strategy (a well-thought-out stack can help keep layers from sliding out the side of the sandwich!), as well as how the eggs are cooked (I like mine fried with edges slightly crispy, and yolk just runny enough to coat everything when you take a bite, without getting lost to the plate). Another equally important factor is the inclusion of a little acidic tang to play off the fat of the egg yolk and cheese. My answer to this is mustard and pickles. I discovered these unconventional additions when I was in college in Montreal, and often frequented a burger joint called La Paryse. My favorite dish on the menu was the egg sandwich with pickles. Now, when I wake up a little rough around the edges and need a substantial meal to start the day, this is it.
[Ed. Note: Listen to Francis Lam talk with Gail Simmons about this recipe and her other Key 3 dishes here.]
Ingredients
3 tablespoons unsalted butter, divided

4 large eggs

Kosher salt

Freshly ground black pepper

8 slices seeded rye bread

6 tablespoons mayonnaise

2 tablespoons spicy brown mustard

20 peppadew peppers, drained, halved

1/4 pound aged sharp cheddar, sliced

2 large kosher dill pickles, thinly sliced lengthwise (8 slices)

4 tomato slices (each about 1/4 inch thick), from 1 large ripe beefsteak tomato

Hot sauce

4 large crisp green leaf lettuce leaves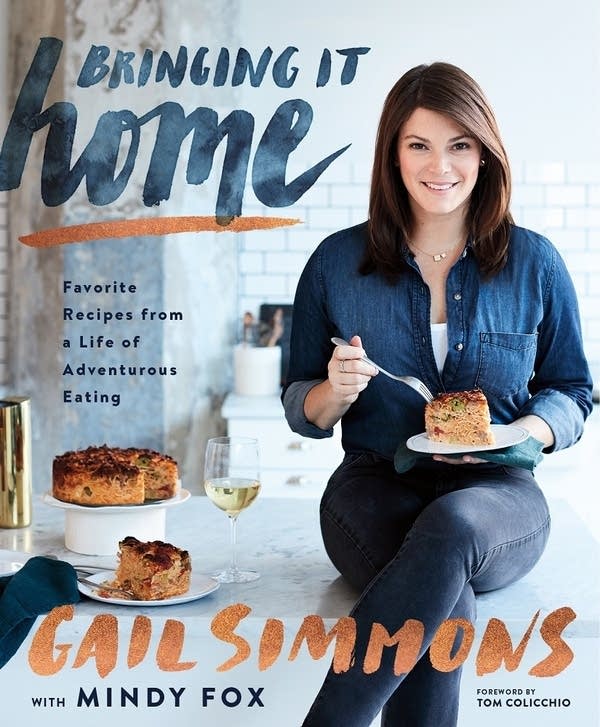 Directions
In a 10- to 12-inch nonstick skillet, heat 1 tablespoon of the butter over medium-high heat until melted and foam subsides. Crack the eggs into the skillet and cook sunnyside up for 1 minute. Reduce the heat to low and continue cooking until the whites are just set and the yolks are runny, about 3 minutes more. Season with a generous pinch each of salt and pepper, then transfer to a plate; set aside.
Arrange the bread slices on a cutting board; spread about 2 teaspoons mayonnaise on the top of each. Using the same skillet, melt 1 tablespoon of the remaining butter over medium-high heat, swirling the pan to evenly coat. Add 2 of the bread slices, mayonnaise-side down; reduce the heat to medium.
Spread the bread slices with about 1 1/2 teaspoons of mustard each, then top each with one-fourth of the peppadews and cheese, and a generous pinch of pepper. Cook until the cheese is melted, about 3 minutes, then top each with 2 pickle slices, 1 tomato slice, and several generous dashes of hot sauce.
Top each sandwich with a remaining bread slice, mayonnaise-side up. Using a metal spatula, flip the sandwiches. Continue cooking until the underside of the bread is golden, about 3 minutes more. Transfer sandwiches to a cutting board, flipping the sandwiches onto the board so that the tomatoes are closest to the top. Lift the top bread slices and slide one egg and one lettuce leaf into each sandwich on top of the tomato, then replace the bread. Repeat with the remaining ingredients to make two more sandwiches.
Transfer each sandwich to a plate and cut in half. Serve with extra hot sauce (and lots of napkins!) on the side.
---