---
This one is more ritual than recipe and, for me, a most perfect alchemy, arming the most novice of cooks with a precise and measured objective.  I love fresh pasta, but, I must admit, I equally love a dried pasta that is select heritage grain, preferably organic, skillfully milled and extruded under the immense pressure of antique brass dies, and dried in a time-honored tradition. The same goes for tomatoes. Whether it's a rumor or a tomato, consider the source — as well as how and where it was grown and whether it was picked at the height of ripeness. Both pasta and tomatoes have a permanent place in my pantry.
Ingredients
2 tablespoons extra virgin olive oil

2 garlic cloves, smashed and peeled

1 pound dried spaghetti (the best you can find)

One 28-ounce can whole tomatoes (the tastiest available)

Fine sea salt and freshly ground black pepper

2 to 4 fresh basil leaves

A handful of finely grated Parmigiano-Reggiano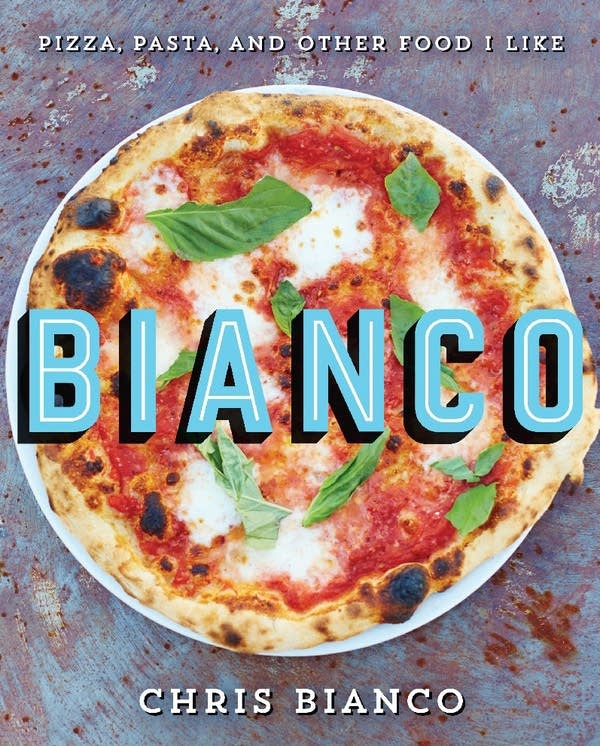 Directions
Bring a large pot of well-salted water to a boil over high heat.
Meanwhile, just before the water comes to a boil, warm the olive oil in a nice big saucepan over medium heat until it is hot but not smoking. Add the garlic cloves and tilt and tip the pan so the garlic is immersed in the oil. Using a good amount of oil instead of a surface film of oil means both that the oil is less likely to scorch and that you are almost poaching the garlic; flattening the garlic gives it more surface area, which helps it color evenly and better infuse the oil with its flavor. Cook until the garlic is golden, about 1 minute.
Add the spaghetti to the vigorously boiling water and give it a stir. Now you've got about 9 minutes to finish the dish. Add the tomatoes to the pan of oil and garlic and use a wooden spoon to give the tomatoes a good crushing — really get them into that infused oil. Season them with a little salt and pepper and let cook down for 7 to 8 minutes or so, using the spoon to break the tomatoes up further.
The last minute of cooking time for the spaghetti is going to be in the pan of sauce. Drain the spaghetti and add it to the sauce. Add the basil and let everything simmer for a minute or so, until the spaghetti is perfectly al dente. Taste it and see.
Immediately remove the pan from the heat and toss the pasta in the sauce until coated. Add the Parmigiano, stir, and serve immediately.
---
From Bianco by Chris Bianco. Copyright 2017 Chris Biacno. Excerpted by permission of Ecco, an imprint of HarperCollins Publishers