---
Who doesn't love a deviled egg? These one-bite beauties are the perfect companions to a cold beer—better than your mum's, although don't tell her I said so. Bet you can't eat just six!
A word about the eggs: don't be a cheapskate. Buy the free-range organic eggs. Not only is it the right thing to do, but you'll be rewarded by the better-tasting yolks of chickens who aren't being tortured.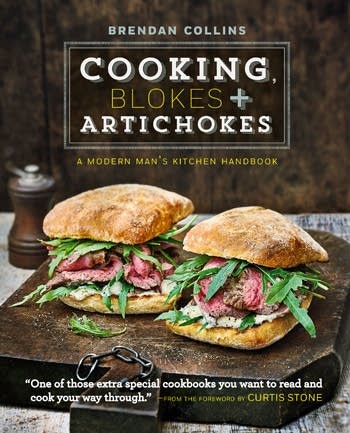 12 large organic eggs

3/4 cup mayonnaise

1/2 teaspoon Thai red curry paste

Juice and zest of 1 lime

Drizzle of Sriracha sauce, plus more to taste

Drizzle of Tabasco sauce

1 teaspoon Thai fish sauce

1 teaspoon Dijon mustard

8 slices crisp bacon, broken into 3 even pieces each

1/4 cup chopped fresh chives or green scallion tops

Salt
1. Place the eggs in a large pot and cover them by an inch with warm water. Bring the water to a boil over high heat and boil the eggs for 8 minutes—best to set a timer so that you don't end up with overcooked, powdery egg yolks. Transfer the eggs to a bowl of ice water to chill down.
2. Peel the eggs, gently cut them in half from top to bottom, and remove the yolks to the bowl of a food processor. Add the mayo, curry paste, lime juice and zest, Sriracha, Tabasco, fish sauce, and mustard and blend until smooth, about 1 minute (this can also be done by hand, but the yolks won't be as creamy).
3. Taste the yolk mixture and add salt if needed. If it's not devilish enough for you, add some more Sriracha.
4. Scoop the yolk mixture into a piping bag and squeeze it into the cavity of each egg white. Pro tip: if you don't have a piping bag, you can cut the corner off a zip-top bag, seal the yolk mixture inside, and squeeze it out that way.
5. Poke a piece of bacon into each egg half and sprinkle with the chives or scallion tops. Pop open a beer and eat.
---