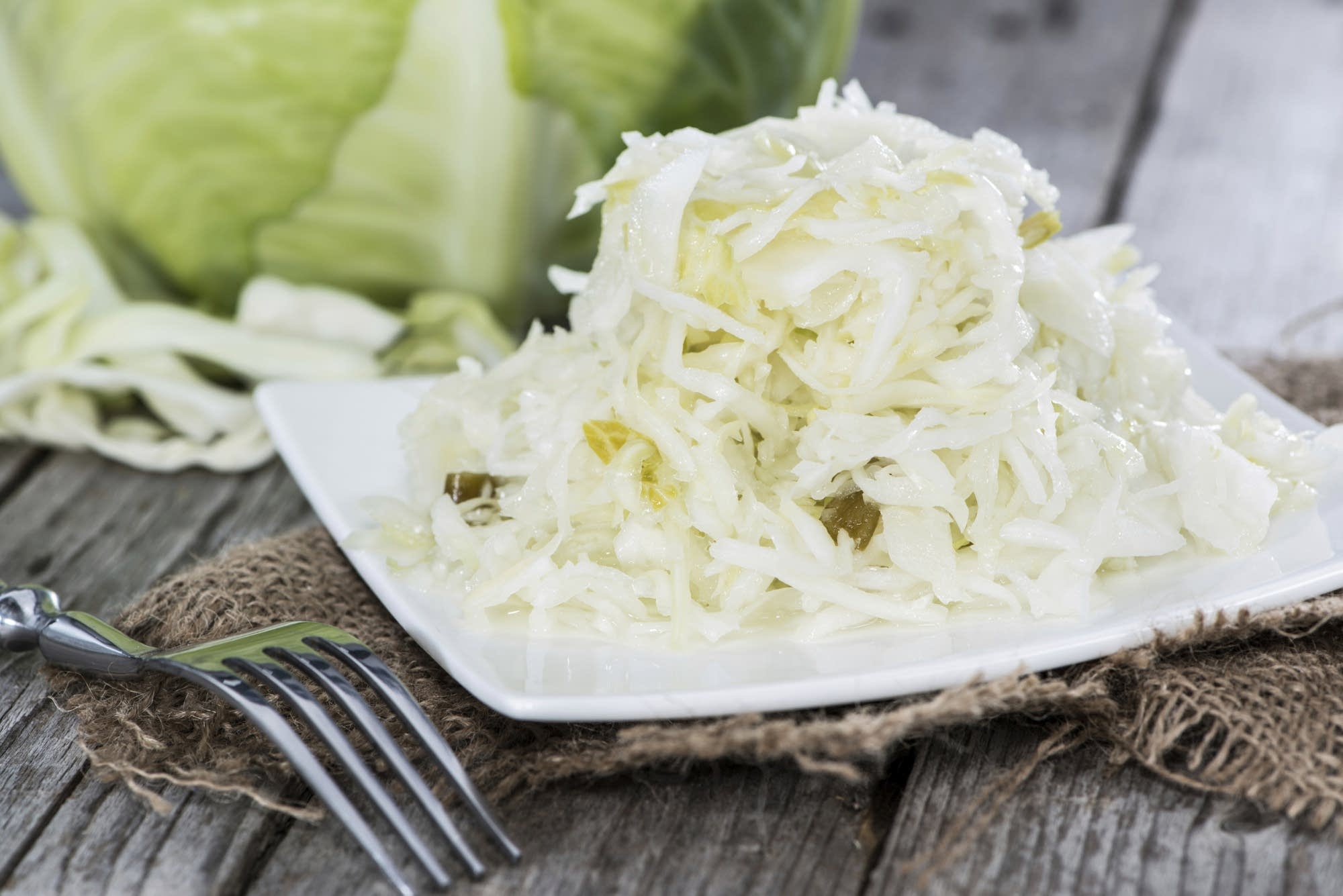 Photo: HandmadePictures / iStock /Thinkstock
---
To most of the country, coleslaw is crisp and sharp, but down south it's sometimes so soft and sweet it might be dessert. The best sweet slaw I ever ate is that served at Mama Dip's Kitchen in Chapel Hill, North Carolina. It's not overly sweet; in fact the balance of sweet and tart is exactly right. Mama Dip (Mildred Council), a six-foot-two African American well into her seventies, has written two best-selling cookbooks, Mama Dip's Family Cookbook (2005). This coleslaw, which I double-order every time I eat at Dip's, appears in her second cookbook - a last-minute addition after I raved on and on about it.
8 cups (2 quarts) moderately finely grated cabbage (you'll need a 2 1/2 to 2 3/4 pound cabbage)

3/4 cup firmly packed mayonnaise

1/4 cup cider vinegar

2 tablespoons sugar

1/2 teaspoon salt, or to taste
1. Place the cabbage in a large nonreactive bowl. Quickly whisk together all remaining ingredients, pour over the cabbage, and mix well. At first you may think that there isn't enough dressing. There is because the cabbage will release a fair amount of liquid.
2. Let the slaw stand at room temperature for 30 minutes, mix well, then cover and refrigerate for several hours.
3. Stir the slaw well, taste for salt, and adjust as needed, then serve as an accompaniment to fried chicken, fish or shellfish, or any kind of barbecue.
---